WHY THE HOUSEHOLD GOODS (HHG) INDUSTRY?
YOU HAVE THE OPPORTUNITY TO RUN YOUR OWN BUSINESS, MAKE AMAZING MONEY, OPERATE EXCELLENT EQUIPMENT, AND PROVIDE A GREAT FUTURE FOR YOU AND YOUR FAMILY.
Simply fill out the online application and begin your new career with Armstrong Relocation.

We maintain our equipment to the highest standards. Trailers are repainted every five years, inspected every six months and fully furnished with top of the line equipment to ensure that the customer feels good about all of their lifelong belongings being loaded into your van.
​Household goods drivers are hardworking, customer centric, and prepared to maintain their equipment at the highest level.
DO YOU HAVE WHAT IT TAKES TO MAKE THIS NEXT STEP? I HOPE YOU DO.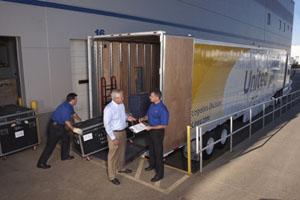 Questions? Comments? Please send us a message using the form below.